Our Services
RJMS Health Care Accountants (RJMS HCA) is a Boutique Practice of accountants and business management consultants who specialise in providing business management, accountancy and tax services to the health sector of the UK economy.
Our personally delivered service is focussed on the owner-managed business whether sole practitioner, partnership, LLP or limited company having annual sales of under £5 million.
Our Clients
Clients throughout the UK include surgeons with their own private practices, ophthalmic companies and LLPs, optometrists, audiologists, mobility companies and cosmetic dentists.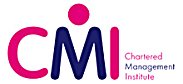 Also, as Rod is a Member of the Chartered Management Institute, We have access to a wealth of management development and educational resources to assist in our continuing professional development.
Emergency Budget 2022
In his first Budget speech as Chancellor, Kwasi Kwarteng said that 'we need a new approach for a new era, focused on growth'.
Our Expertise
RJMS HCA have been working for health care professionals for over 30 years. As both a Certified Practising Accountant and a member of the Chartered Management Institute, Rod Cumming, our Managing Director, is keen for RJMS HCA to maintain the high standards set by his professional bodies.